ASPNETCORE_ENVIRONMENT = Production
Blockchain Truth
Users Data Signature Guarantee
KYCware provides an end-to-end guarantee of data integrity. Users are shown a cryptographic hash after they post their KYC submission, which can be easily checked even after the KYC submission has been approved or rejected.
Data Cannot be Removed or Altered
The immutability of the records on the Ethereum blockchain provides a guarantee that the data contained in the KYC submission has not been altered in transit.
Protects User and Institution
Users enjoy the guarantee that their KYC data is not stored on servers for longer than necessary. Institutions have confidence that their KYC, AML and CTF checks allow them to comply with regulations in an efficient and cost-effective way.
KYC/AML Blockchain Transactions
Provide immutable proof that KYC and AML checks were performed.
Ethereum Decentralized Blockchain
Hashes of the KYC and AML checks are stored permanently and immutably on the Ethereum Blockchain, with an easy-to-use interface.
Brand of Trust
Both the customer KYC app and the KYC/AML approval portal are branded with your own company logos and styling. Your customers are assured that the KYC process is managed wholly by your company and is not outsourced to an external organisation. This allows you to ensure consistency, reliability and timeliness of the KYC/AML review process.
Smartphone On-Boarding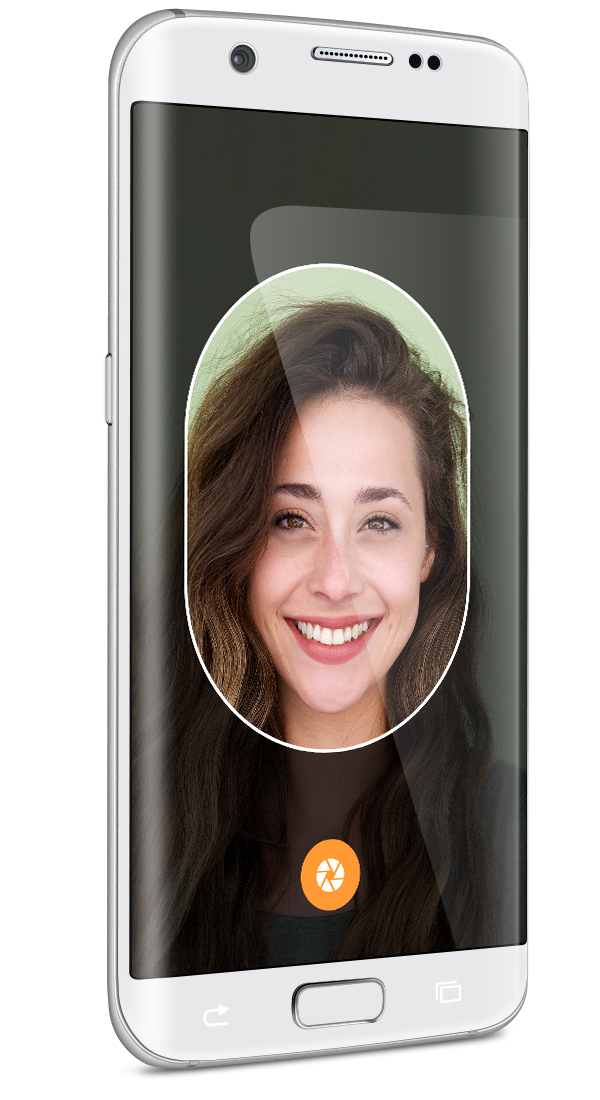 Selfie
The KYCware solution dispenses with the need for custom videoconferencing solutions to verify customer identity by leveraging the power of the smartphone in the customer's pocket. Our native apps for iPhone and Android provide a user-friendly cost-effective solution for verifying customer information. Liveness detection ensures that the customer takes a photo of themselves during the KYC submission to ensure that the person depicted in the photo identification submitted is the person carrying out the KYC process.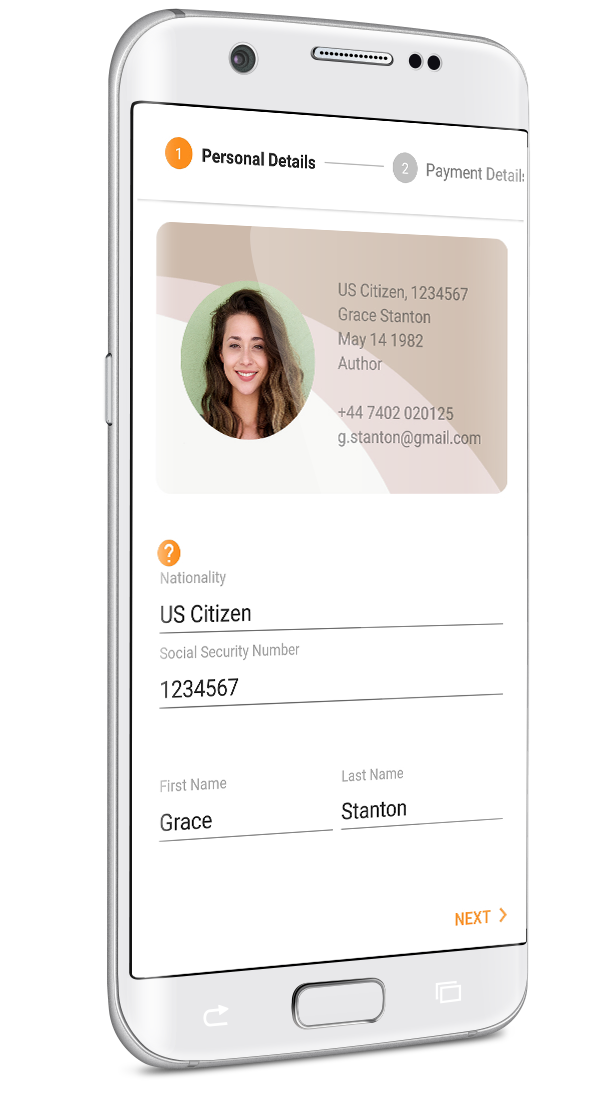 Phone Number, Email, Name, Address, Social Security Number
Customers enter their contact details, some of which can even be auto-filled from their smartphone contacts. Verification is performed in the smartphone app to reduce errors in the KYC submission process.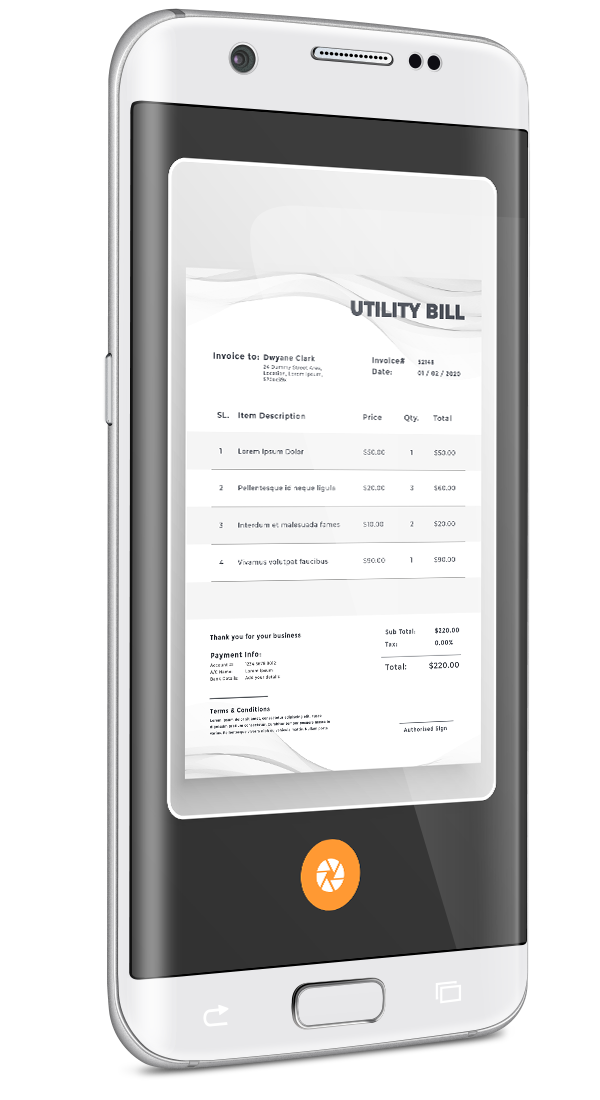 Utility Bill
In-app scanning of identifying documents such as a utility bill are completed quickly with two taps.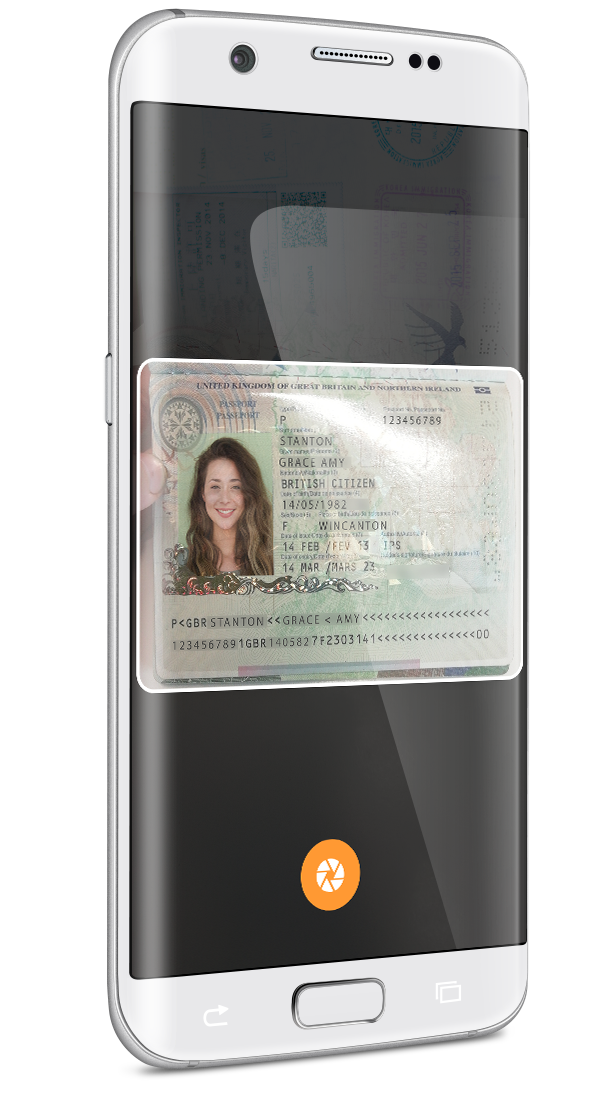 Driver's License & Passport
The customer scans their photographic identification in the app for inclusion in the KYC submission. High-resolution scans are included to allow verification of the submitted documents.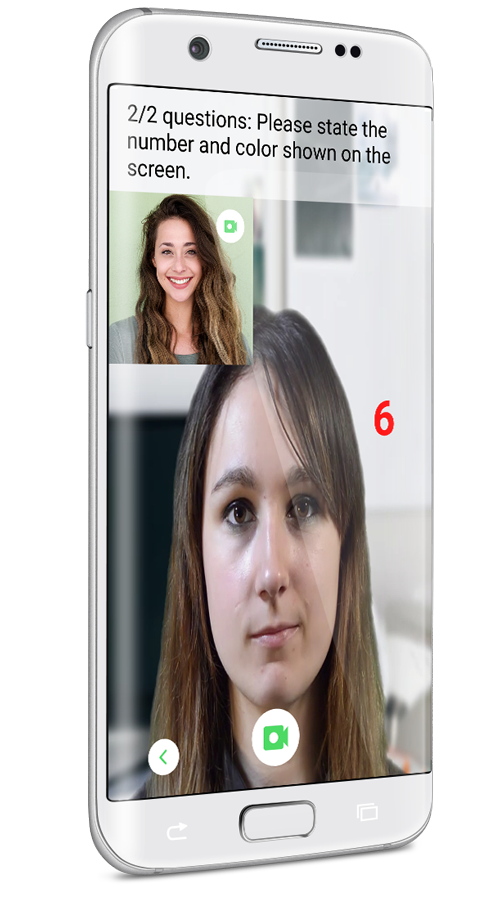 Video Interview
A key component of the KYC process is Liveness Detection to verify that the person represented on the documents is actually completing the KYC submission. A quick set of interview questions, randomly chosen to ensure that the questions cannot be known in advance, allows Liveness Detection without the need to schedule a video call with a staff member.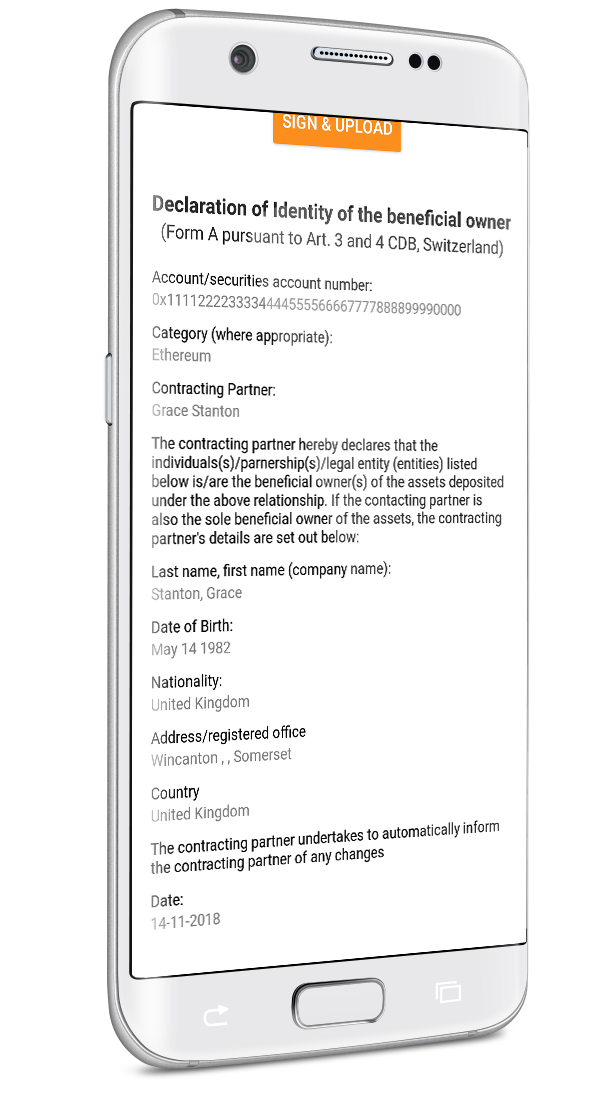 W-8BEN Submission
Additional forms, such the W8-BEN form for non-US taxpayers, can be required as part of the KYC process.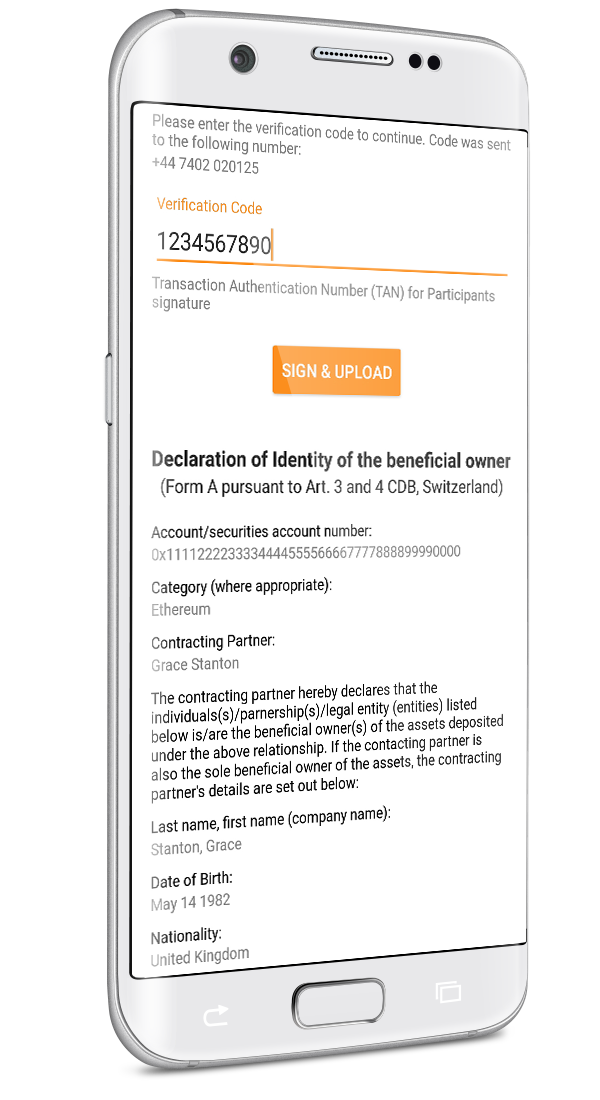 SMS Transaction Authentication Number
To verify telephone contact details, the customer is required to verify a code in the app sent by SMS. This reduces the possibility of wrong numbers being entered and in many jurisdictions is a legal replacement for a wet signature.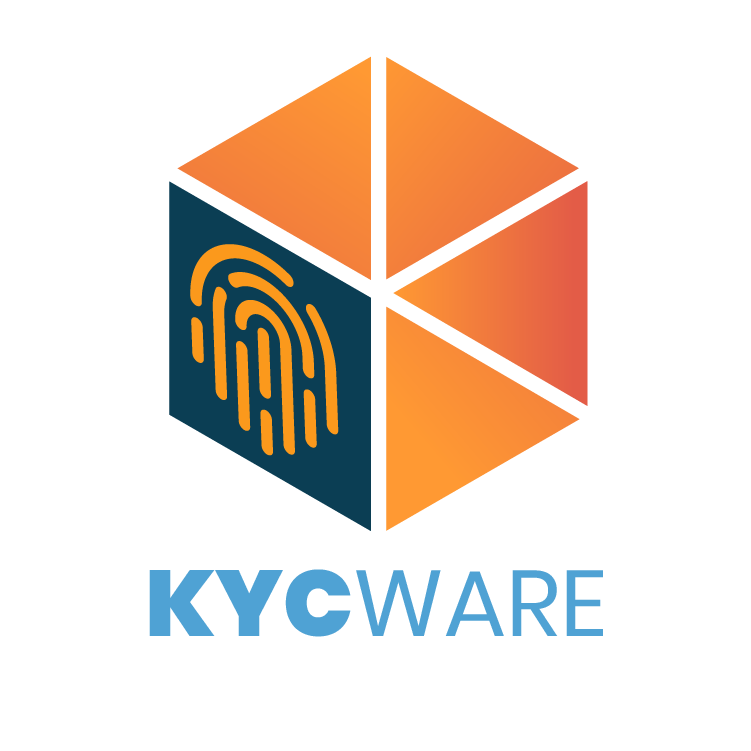 Digital Signature Anti-Tamper Guarantee
The KYC record is cryptographically verified by the smartphone app. The customer can access a cryptographic hash that the KYC provider can check, to prove that the KYC information has not been modified in-transit. The hash is stored to the Ethereum Blockchain upon submission and acts as an independent third party verification of the truth of the upload.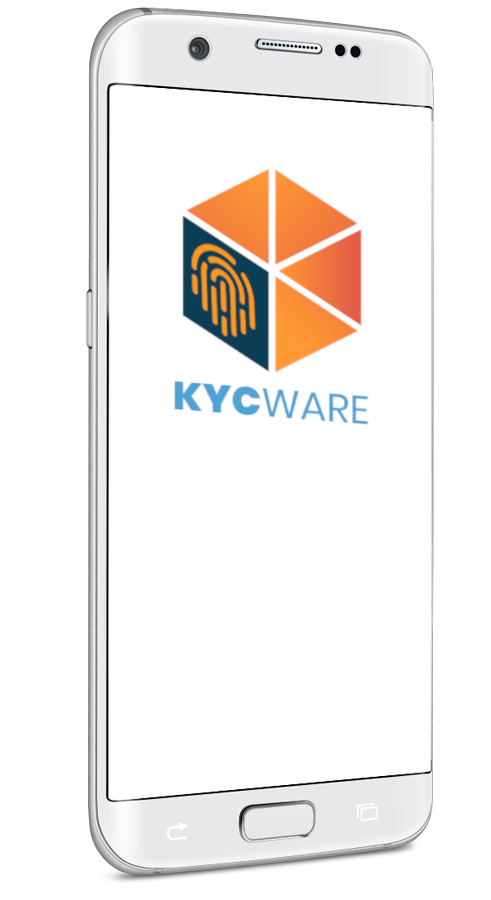 Secure Upload
KYC submissions are securely uploaded to server memory (not to physical storage) for up to 48 hours awaiting download to your encrypted storage device for KYC/AML review. A third party will never see a customers KYC data.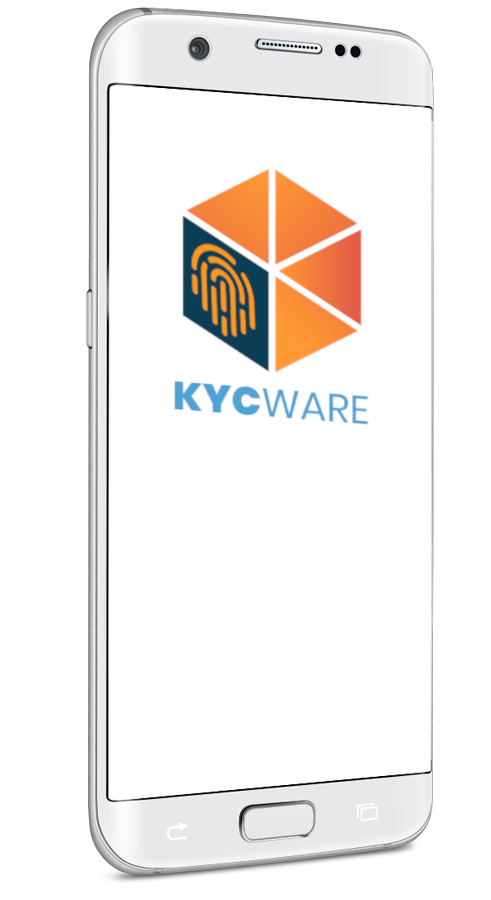 Blockchain Truth Record
A record of the KYC submission cryptographic hash is stored on the Ethereum blockchain, providing an unalterable record of the KYC submission which can be verified at any time.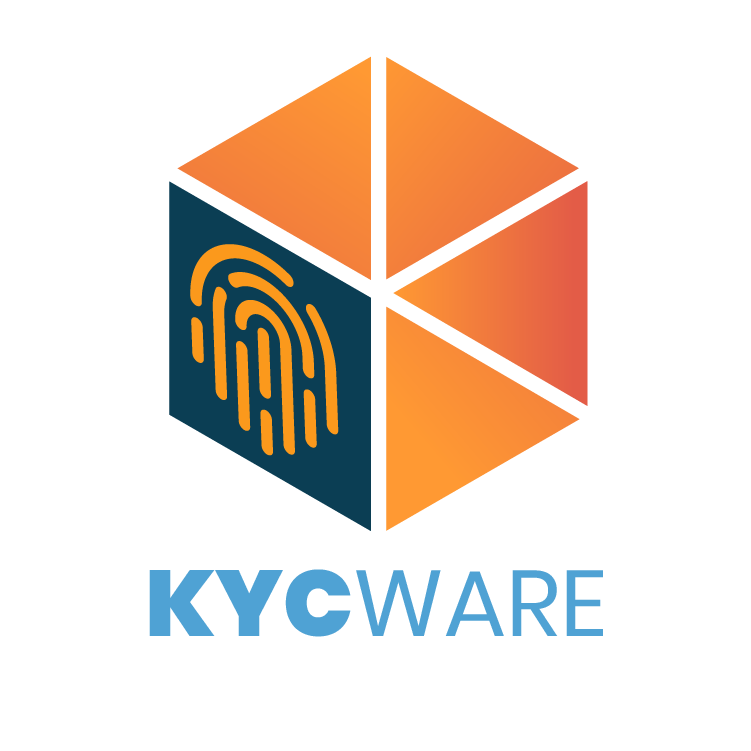 US Patriot Act Section 326
A complete Customer Identification Program (CIP) that verifies the identities of those wishing to conduct a financial transaction.
Standardized KYC/AML Review
Data Never Physically Stored
To ensure integrity of your customers' KYC data, it is never saved to disk on our servers. The KYC data is kept in an in-memory, auto-expiring cache, allowing you to review KYC submissions and archive them according to your own regulatory-compliant policy.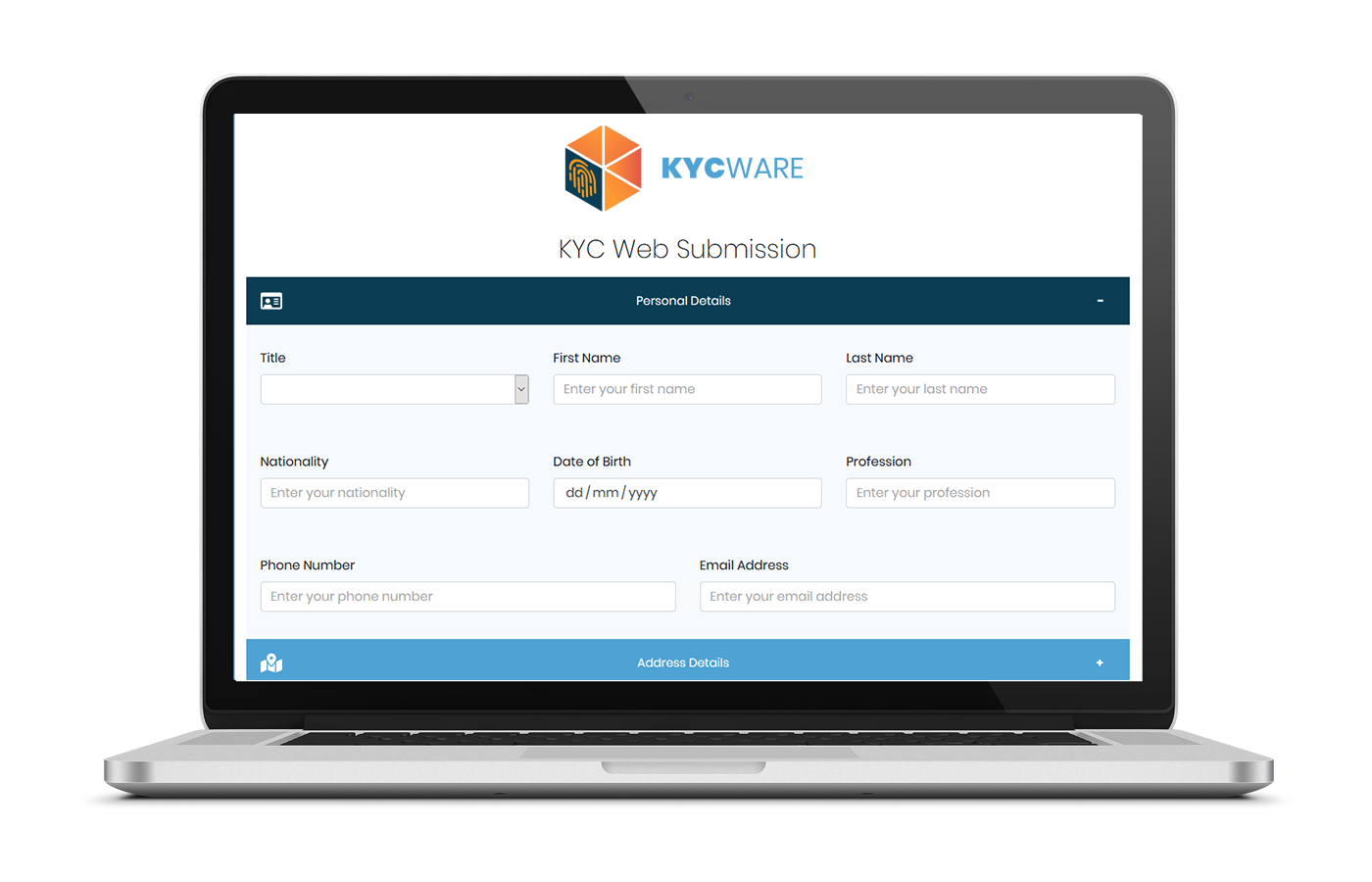 Automated AML Checks - OFAc, FSE, FinCEN
The KYCware solution connects with a variety of Anti Money-Laundering providers to allow KYC reviewers to quickly perform AML and CTF checks on customers.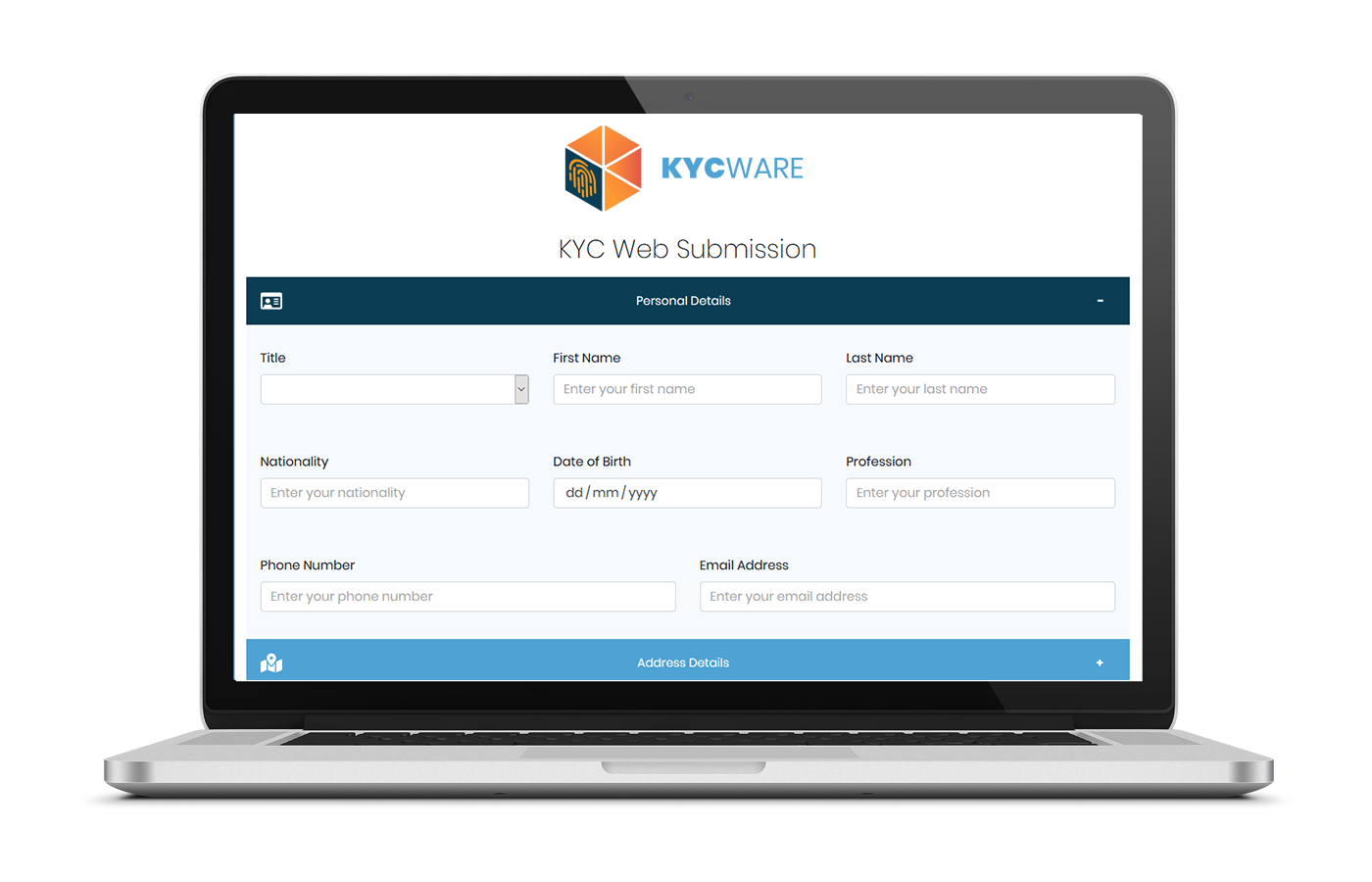 Customer Request for Clarification
Your KYC submission reviewers can easily request clarification on any information submitted, and customers will be automatically able to provide additional information.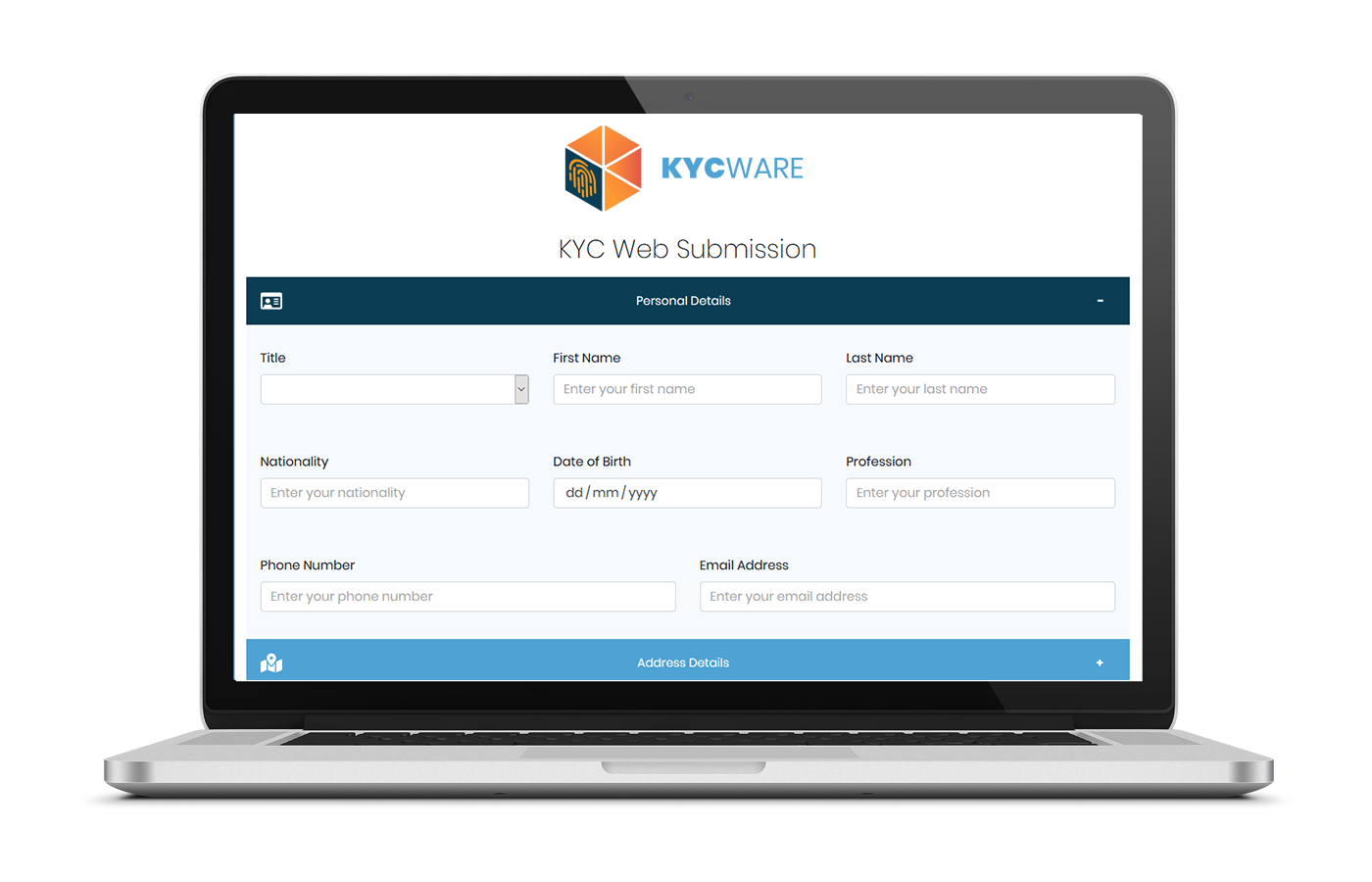 Customer Data Privacy Guaranteed
End-to-end security protects customer information throughout the KYC process. Once the KYC submission is approved or rejected, no data is kept on the servers, and all KYC data is subject to your existing data retention policies.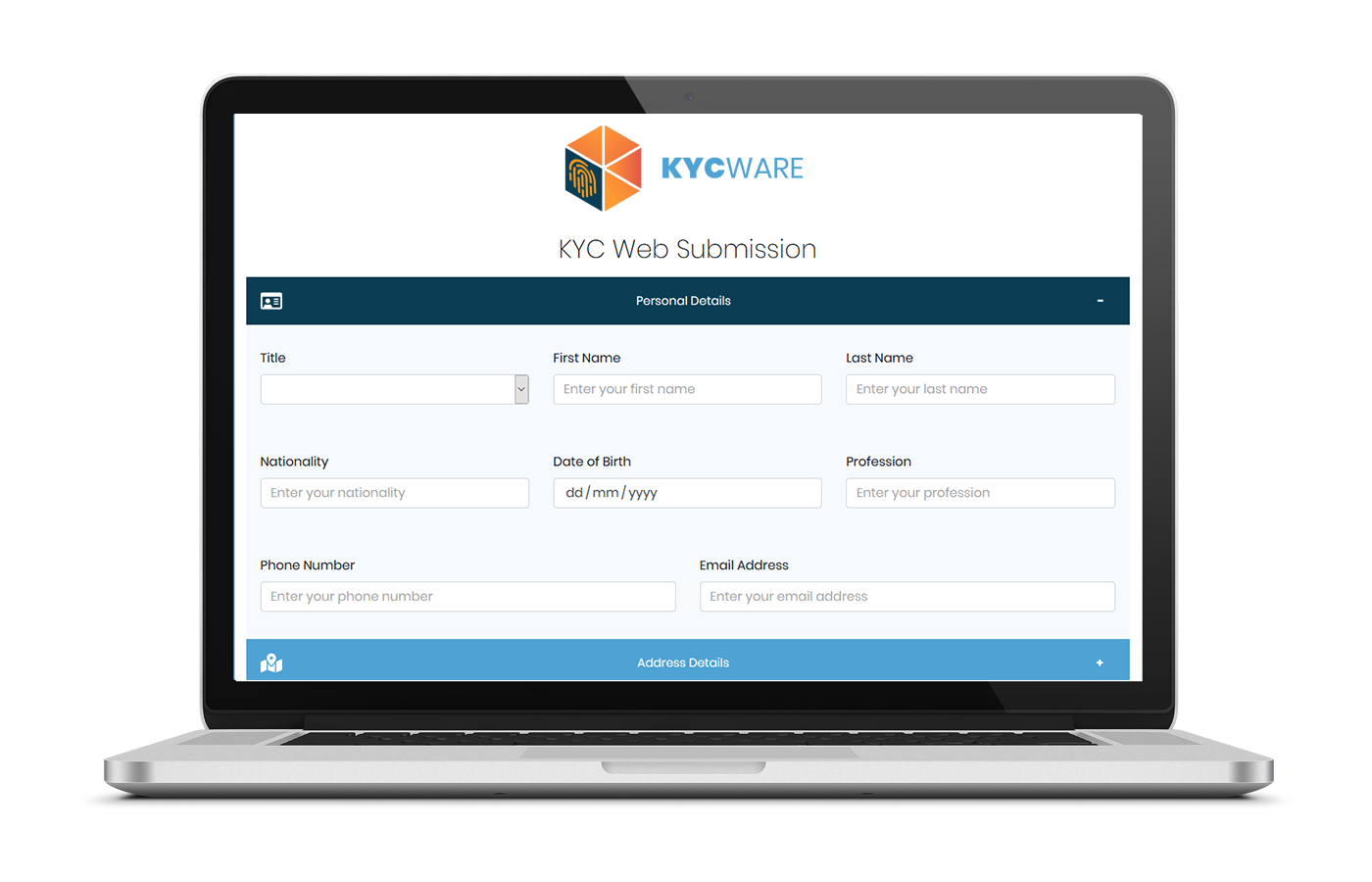 Blockchain Anti-Tamper Audit
Integrity of KYC/AML data is verified using Ethereum Blockchain technology - a cryptographic hash of the submitted data is publicly posted to the blockchain. This allows verification of the integrity of the user's data at any time.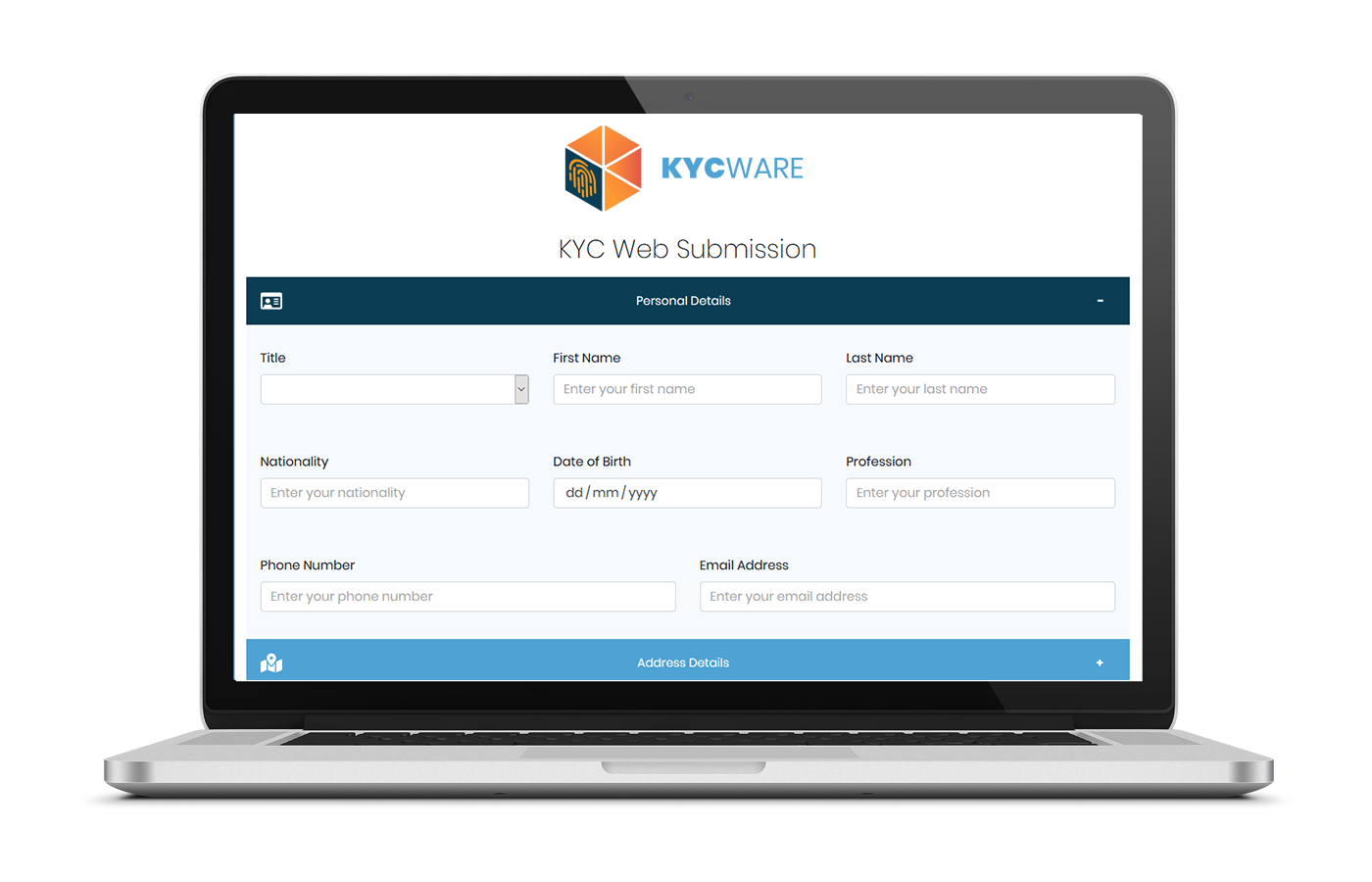 Managerial Oversight
The KYCware system allows oversight by one or more senior KYC approvers, enabling junior KYC approvers to easily escalate KYC submissions where the approval is not straightforward. Senior KYC approvers can also act as final gatekeepers to all KYC/AML submissions.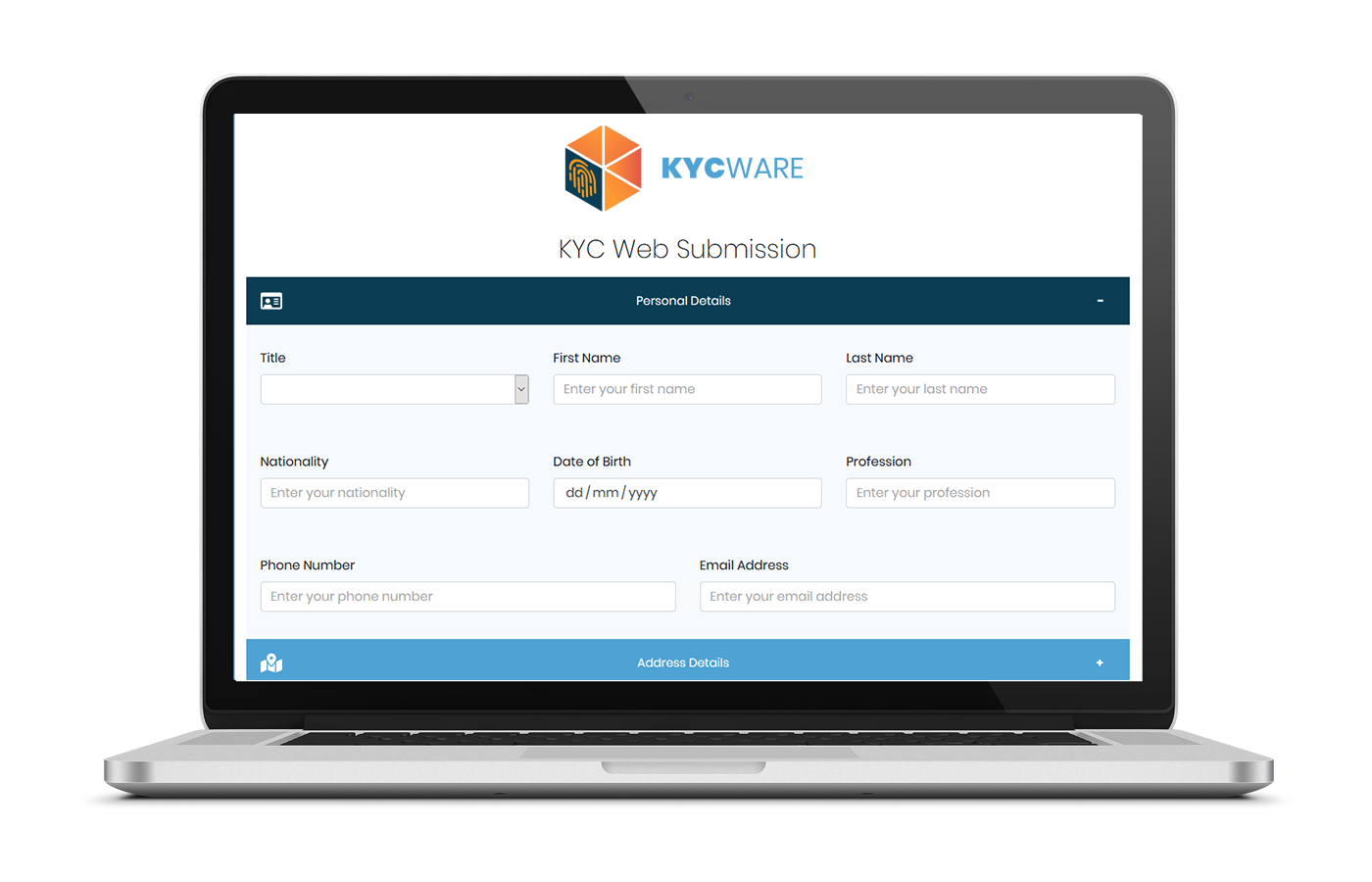 Reusable Information - Inter-Company and Partner Network
Using one centralised solution for all KYC/AML functions allows companies to efficiently manage their KYC/AML process checks, allowing companies to avoid duplication and quickly onboard customers to new products.